The first programme from ICAF 2023 Singapore Hub took place on 13th January 2023, with a conversation with Mekong Cultural Hub (MCH) moderated by Koh Hui Ling, also the artistic director of the Singapore Hub.
The speakers for this conversation are:
Frances Rudgard, Director, Mekong Cultural Hub
Jennifer Lee, Program Manager, Mekong Cultural Hub
Thanupon Yindee (Golf), from Thailand
Khin Thethar Latt (Nora), from Myanmar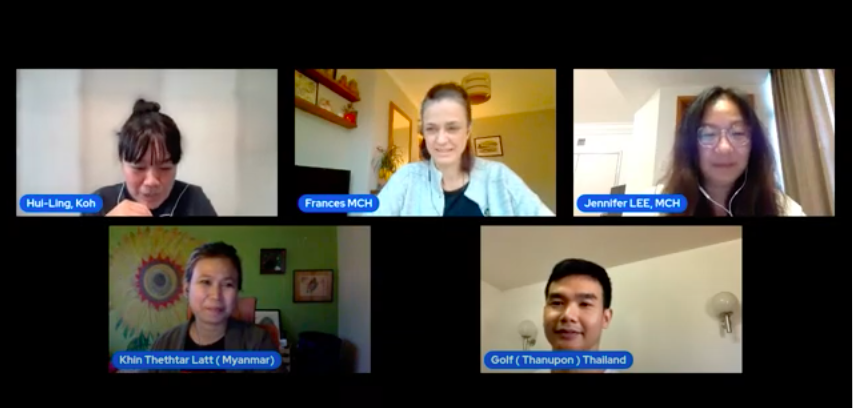 Frances began by sharing the context of where MCH and their fellows work. The word "fellow" is a term used to describe the people who were part of the MCH network and programs. MCH started in 2017 and has worked across Asia, especially in Cambodia, Laos, Myanmar, Thailand, Vietnam, Taiwan, etc. MCH has an active network, with "fellows" whose work is at the intersection of arts and society, coming from different countries, towns and villages, and from different disciplines and training. Over the years, MCH noticed a large community being interested in community arts.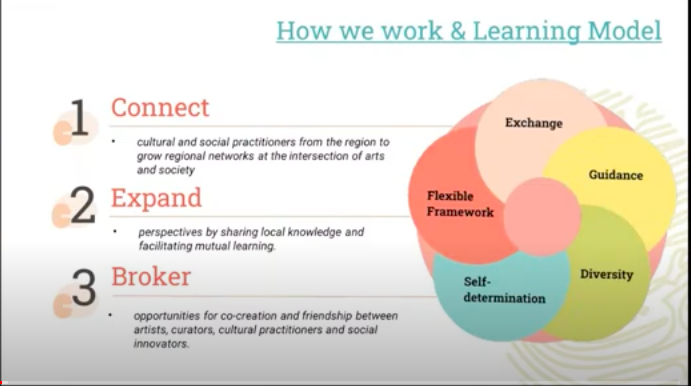 Jennifer followed with a brief introduction on MCH's programs, which are broken down into 4 parts, Training and Support, Meeting Point, Arts and Society Network Development and Asia Development. She also further shared that in MCH, a lot of how they work and learn is through the means of co-creation. SEAD & DeltaX, one of MCH's programs, is rooted in enhancing social collaboration through creative approach. Golf and Nora, who were both involved in the program, would share their reflections. 
Thanupon Yindee (Golf), from Thailand, had chosen to share his experience through a dance. Through the dance, he shared his research topic and the outcome from the research about the community sentiments. And as for Khin Thethar Latt (Nora), from Myanmar, she chose to use drawings to communicate her experiences, and the outcome from her research on socially engaged art.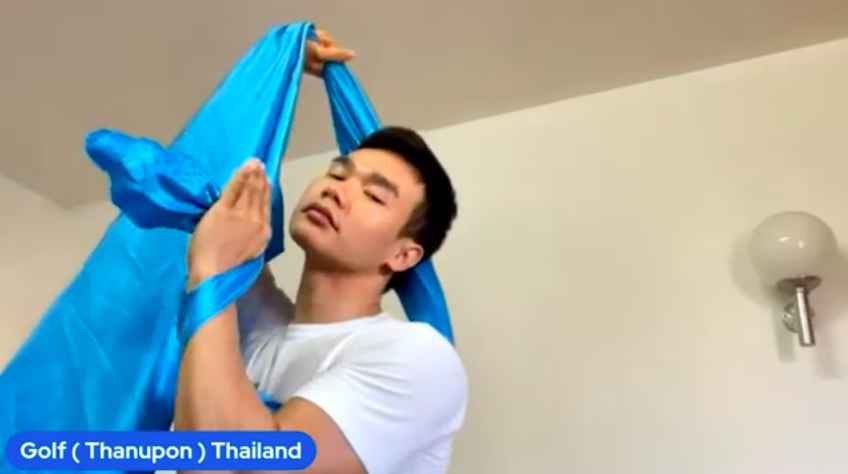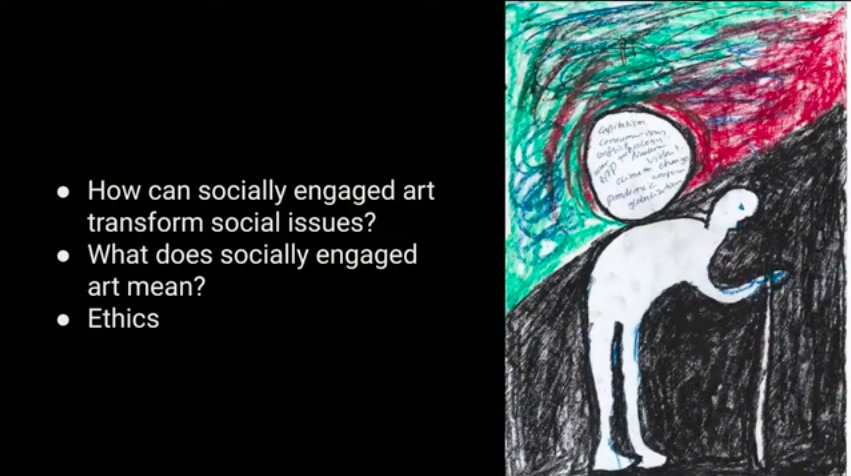 Golf shared about the experiment that he titled Meung Kan Nam, which translates to "city blocked waters". This project was situated in Chiangmai in Thailand, and was meant to raise awareness of  and to find a collective solution to the flooding issues that Changmai faces, close to every two months. 
Nora shared about her experiment that she titled HOME. Working with the Slum Community in Yangon, the experiment involved  mapping and understanding the basic needs and access effectiveness of the tools used in the Slum Community. 
To hear for yourself the wonderful insights shared by the speakers, you can now catch up on the conversation by following this link. 
We thank Mekong Cultural Hub for their generous sharing and being a part of ICAF 2023 Singapore Hub. Hope there will be more chances to have more conversations with them! If you are interested to know more about Mekong Cultural Hub, you may head to their website here.
Coming soon on 10 Feb, Singapore Hub's second programme – a panel discussion with Footscray Community Arts (Australia). Join us to hear about their community-engaged practice!
From Bold to BOLDER
Feat. Footscray Community Arts (Australia)
10 Feb 2023 (Friday)
5pm GMT+8 / 10am CET
Free admission
Live on Drama Box Facebook and YouTube