ICAF has always been a special place for the people at Drama Box.
As early as 2014, Koh Hui Ling and Han Xuemei, artists from Drama Box, travelled from Singapore to Rotterdam to attend the festival. The 2014 edition, whose theme was "space", had a big impact on Hui Ling and Xuemei, for whom site-specific theatre was an area of particular interest. Inspired by the breadth of the works that were presented by organisations they'd long admired, such as big hART (Australia), PETA (Philippines), and Bread & Puppet Theatre (United States), they thought how nice it'd be if the entire Drama Box team could be there.
The opportunity came in the following edition of ICAF, when the organisers expressed interest in having Drama Box's inflatable theatre GoLi appear at the festival. In 2017, Drama Box sent its whole team and brought participatory performance, The Lesson, to be performed inside GoLi.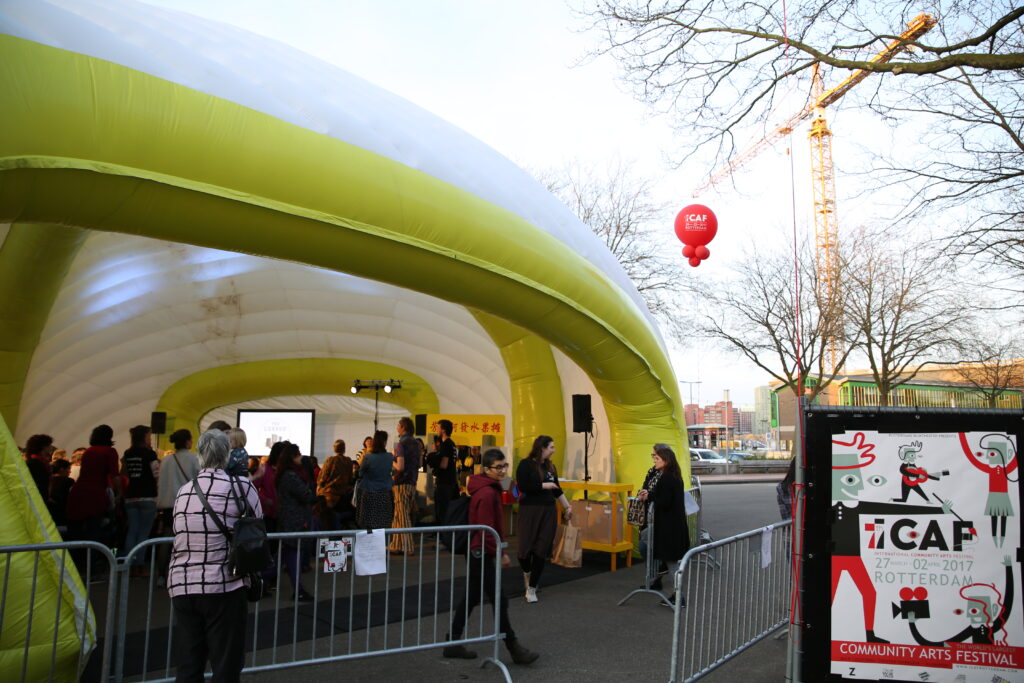 The experience at ICAF 2017 was an eye-opening one for Drama Box, seeing how the work could be translated and accessed by an international audience, and of course, getting to know community arts practitioners from all over the world.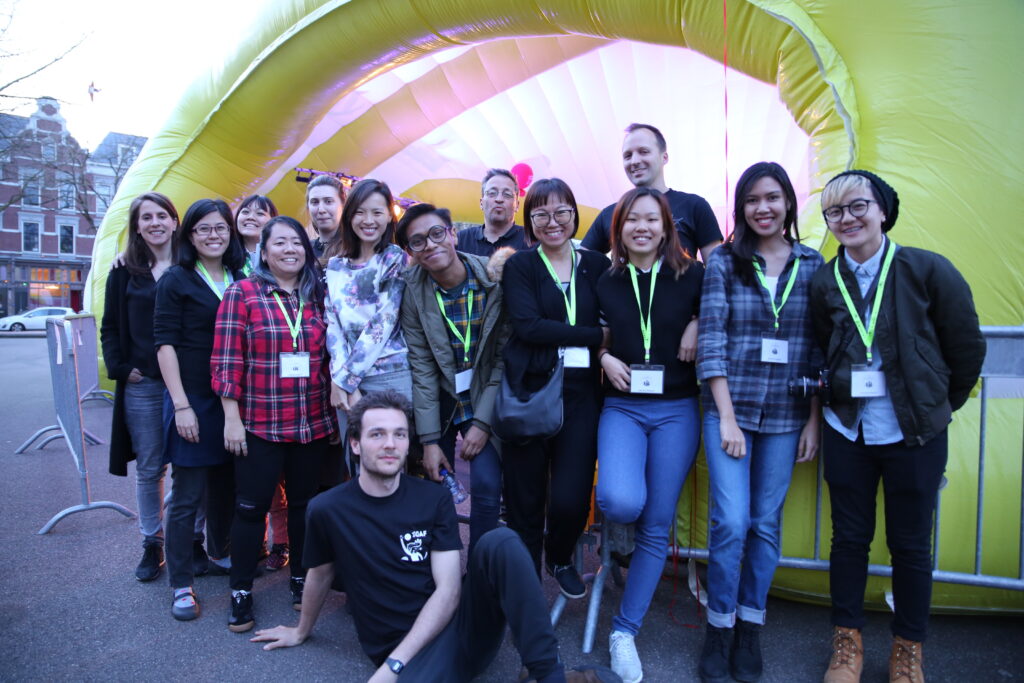 In 2021, because of COVID-19, ICAF could not be held in the way we were all used to, but it presented an opportunity for us to partake virtually, across continents. When the invitation came from ICAF to co-host the MINI ICAF Singapore Hub, Hui Ling jumped at the opportunity to bring focus to community arts and community-based practices in Southeast Asia.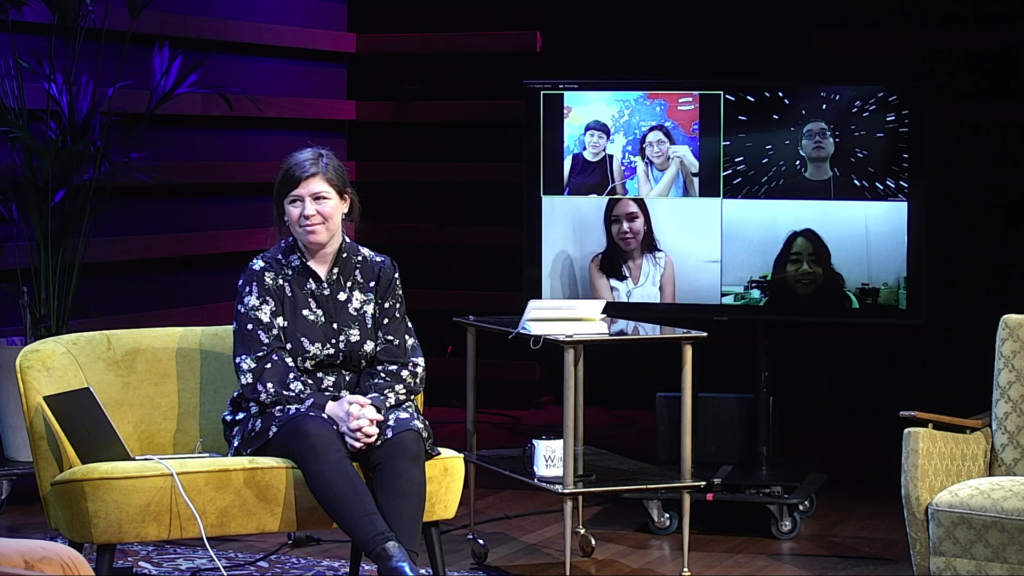 The two-day virtual event included a facilitator workshop-lecture led by Drama Box's Artist, Founder Kok Heng Leun, a sharing by South Korean veteran artist Chang So-Ik, a presentation by Singaporean non-profit arts group 3Pumpkins and a panel that included researchers Janet Pillai and Grace Lee-Khoo.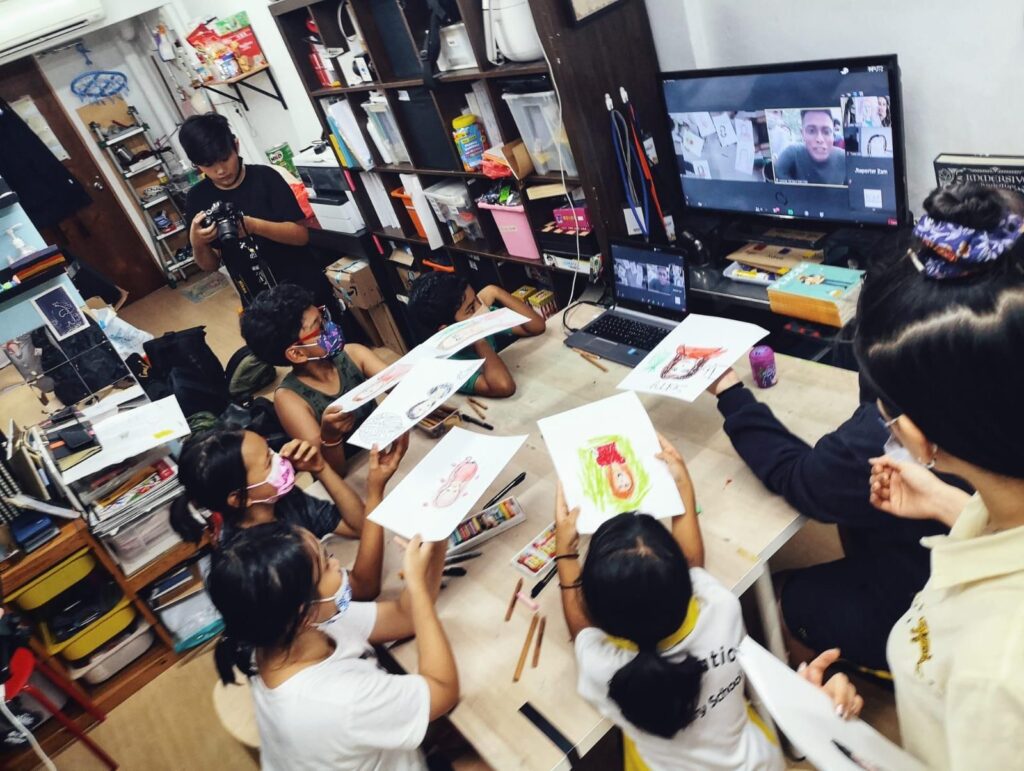 And now, in ICAF 2023, we are back to present another edition of the Singapore Hub. There is now a longer run-up to the festival, which allows us to organise online presentations from January 2023 up until and during the festival in March, to showcase organisations from Australia, Thailand, Taiwan, Japan and Singapore.
"As the world exits the shadows of the impact of COVID-19, it has been inspiring to see how community based practitioners around the world continue their in-person engagements pushing for change and addressing new challenges that'd emerged due to issues of isolation and separations. I am honoured to be given the chance to gather us, and forge new friendships, while checking in on long-time comrades as we trot ahead, riding these waves of change into this new world order."
— Koh Hui Ling, Artistic Director, ICAF 2023 Singapore Hub